Welcome to Minster Home Care
Delivering exceptional care to the people of York, in the comfort of their own homes.
Jobs Board
Contact Us
Minster Home Care recruits the very best carers, who are dedicated to delivering reliable, trustworthy and high-quality care for our service users. If you think you meet these criteria and want to be a part of our friendly team, take a look at our job openings or contact us today.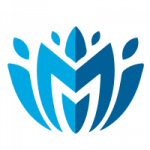 Home is where the heart is so at Minster Home Care we understand that receiving dedicated care from the comfort of your own home means more freedom, and more energy to do the things you love.
Whether you require Personal Care in Poppleton, Companionship in Strensall or a family needing some Respite Care in Acomb, we will support you by helping to maintain the independence of those we care for, while ensuring we are on-hand to provide essential one-to-one care.
Recovery Care provides support after an accident. It helps with your daily routine to aid you in getting back to full strength.
Dementia care that offers the same quality of care and support but is delivered from the comfort of their home.
Balancing things like employment, a wider family and other commitments is a near-impossible task – see how we can help.
Our family run care organisation is centered around community engagement, with our home care services delivered by our team of specialised local carers.
Speak With Our Team Today