Exceptional Personal Care
At Minster Home Care, nothing is more important to us than making sure you remain as independent as possible, while providing support that makes daily life that little bit easier. Our service is tailored to your exact needs and covers a wide range of daily tasks, from bathing and showering to dressing and assisting with continence needs. 
All of this can be done from the comfort of your own home, with care professionals that you know and trust. The relationship between you and your carers is equally, if not more important, than the exceptional care we offer. We want you to interact with the same faces on a day-to-day basis, establishing a level of trust and support that is only possible through real relationships and having people that understand your routine.
Contact Us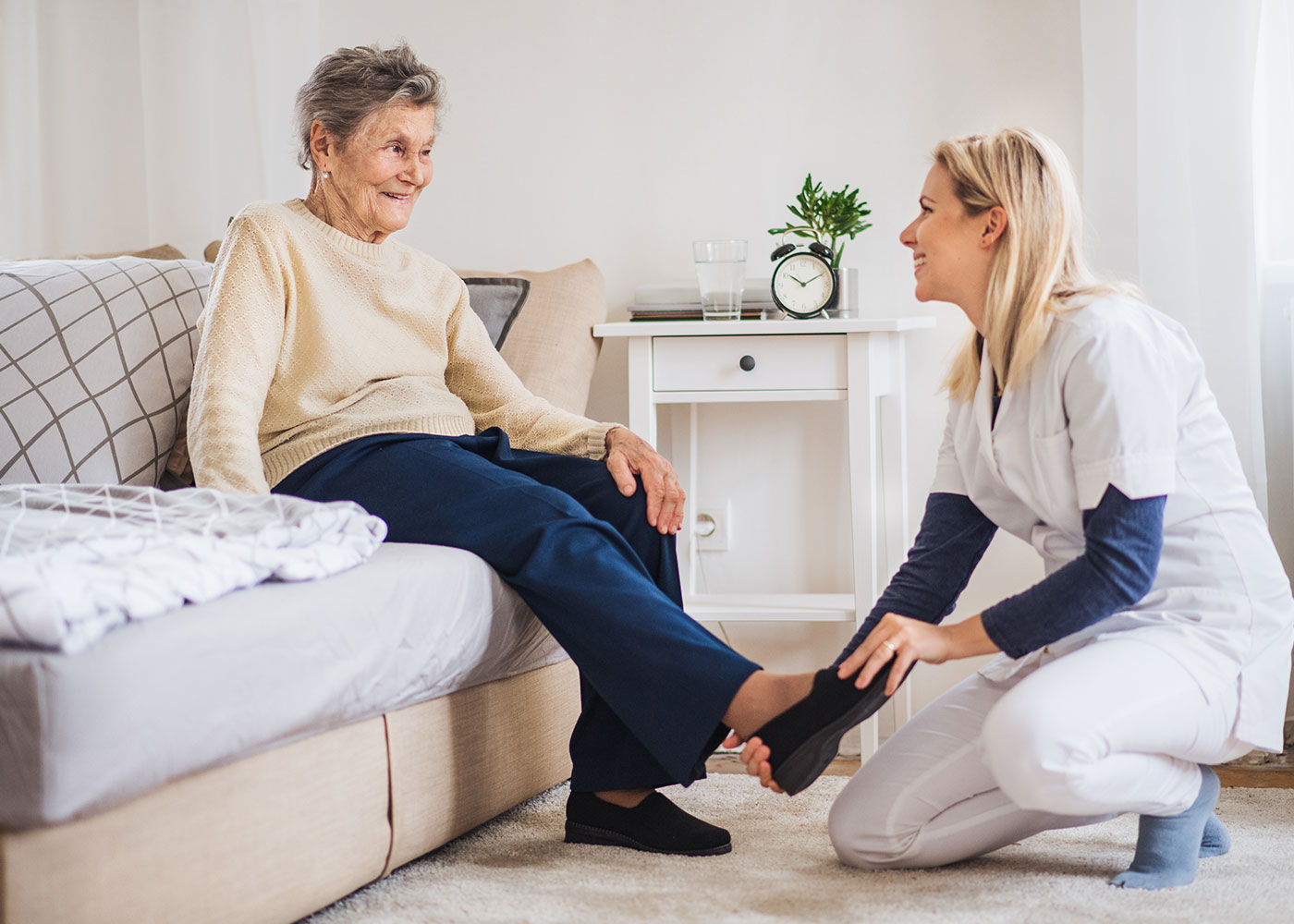 Our bespoke service tailors a care plan to your exact needs, making sure that we adapt to what you like, and what you don't like. Our aim is to make you feel as comfortable as possible – which means you'll have control over everything, down to which beauty and hygiene products you use, and who performs these daily tasks. We support and encourage you to be as independent as possible, and our carers can assist in a number of different ways.
With specific tasks, such as nail-cutting or shaving, we work to the specific instructions set out in your personal care plan. Everything our carers do can be tailored around your needs, and our team are trained to provide all aspects of personal care in a way that is delicate, dignified and respects your personal wishes and boundaries.
We understand there may be tasks you prefer to do for yourself, which is something we not only support but actively encourage. Our team undergoes extensive training to ensure that we always empower the people we work with, enabling and promoting their independence.
Your routine becomes our routine – if you like to shave first thing in the morning, then we will start your daily care plan with this. Our team of carers understand that people like things done a certain way, and we never want to try and change the way you do things – we are simply there to support you.
Contact Us
Daily Tasks
Personal Care is a term that encapsulates a wide-range of services, focusing primarily on personal hygiene and assisting with continence needs, as well as daily tasks such as hair care and dressing. These tasks can also include:
Maintaining or changing a stoma or catheter bag

Bathing and showering

Supporting movement in bed, to prevent sores and aches

Lotion and cream application

Cleaning intimate areas and changing continence pads

Daily dressing and getting ready for bed

Foot care, particularly for those with diabetes

Oral hygiene

Shaving support

Hair and makeup care
There are a number of options when it comes to Personal Care, whether that is choosing to have a visiting carer – someone who visits at a set time – or even a live-in carer, who can provide you with 24 hour care and support. 
Minster Home Care is a fully regulated service that involves extensive training, strict checks and a rigorous interview process – all of which are in place to make sure we have a team of professional, adaptable and compassionate carers.  
Please get in touch with Minster Home Care to discuss which option would be most beneficial for you or your loved one. 
Why Choose Minster Home Care?
Why should you choose Minster Home Care? There's no denying, choosing the right care for an individual is a huge decision. We can put your mind to rest and assure you that Minster Home Care is the right choice for you. Learn more about us by clicking the link below…
About Us
Contact Us
Speak With Our Team Today