The Benefits of Staying In Your Own Home
Couples Remaining Together
At Minster Home Care we believe it's important for couples to stay together in their own homes. Some elderly couples have been together for decades and we do not believe it is right to separate them whilst they are being cared for. 
Live-in-care allows couples to be together and can often mean that one carer can support the needs of both. Live-in-care also comes with some cost benefits, particularly with the expense of 2 beds in residential care.
One to One Tailored Care
We are proud to support our local community and provide specialised care needs. We offer full-time, one-to-one support to our clients, ensuring you receive personalised attention and support when you need it.
We believe in the importance of staying at home and we provide the best quality of care to make that happen for you. We support regular routines and personal preferences, including taking you for trips out and tailoring your mealtime choices.
At Minster Home Care we are a friendly, caring team. We ensure our clients have the most comfortable experience possible with the best care team in the local area. Our team are made up of professionals that excel in their compassion, skill and commitment.
Contact Us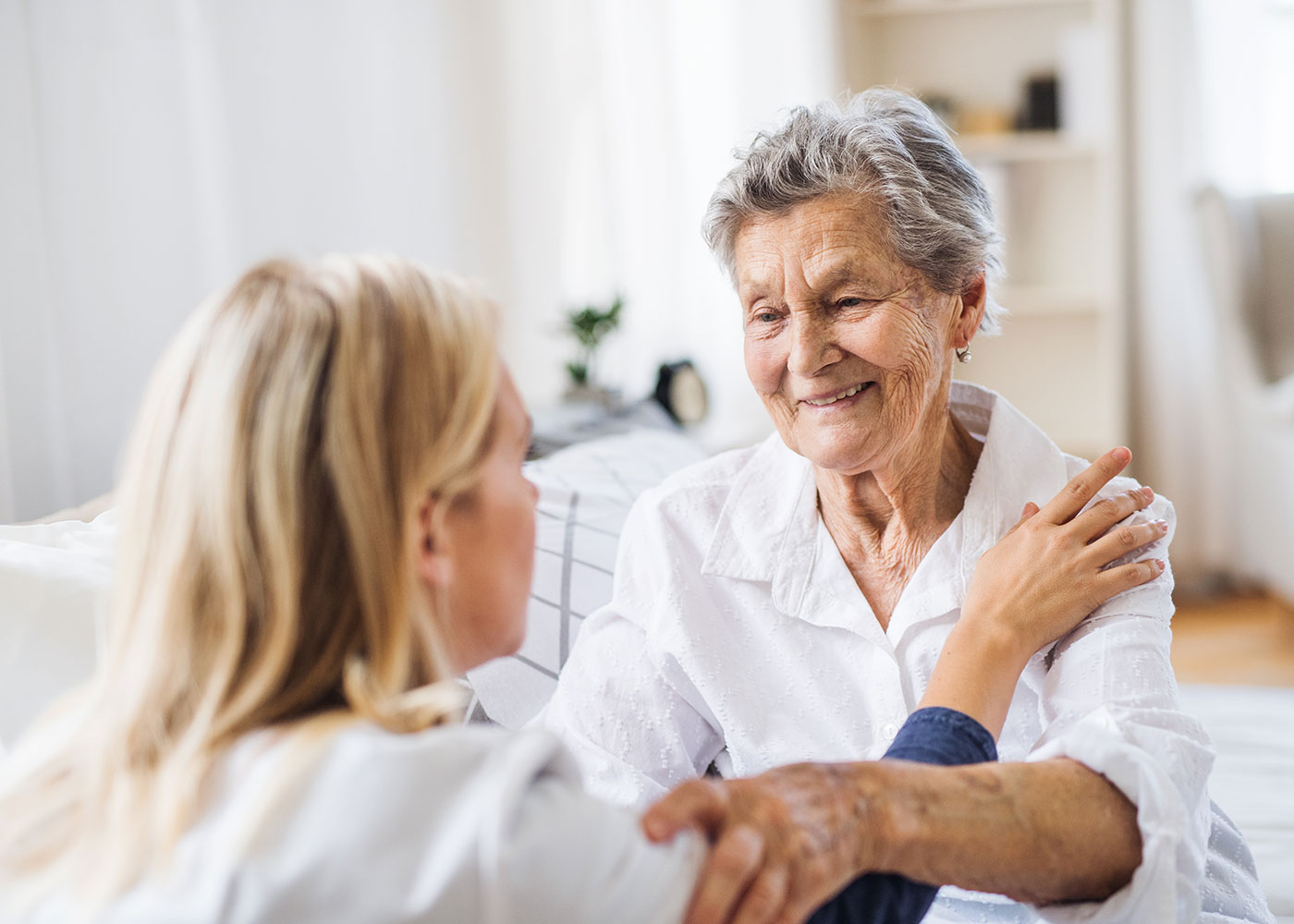 A Company That Understands
Whether you have returned home from hospital or you simply do not want to move out from your home, Minster Home Care carers will support you every step of the way. They will slot into your daily routine and lifestyle, so you have got one less thing to worry about.
Continuity of Care & Managed Changeovers
Allowing you to build a strong bond with your carer is extremely important to us. Our carers work for weeks at a time to ensure you know and trust the carers you allow into your home.
We also provide a relief carer the day before your main carer takes a break. This ensures they are aware of your routine, preferences and needs to ensure the same level of support you receive is continued with another carer.
Your Family and Friends
If spending quality time with friends and family is important to you, then live-in-care is the ideal service. Our highly trained carers are on hand to help, which means you will have more quality time with family and friends, and no one in your family has to take on the role of a carer alongside their own commitments. 
Pets
Pets are a big part of your life and they are a big part of our care too. They provide a source of comfort and companionship and we believe in the power of pets to boost moods and wellbeing.
The downside to many residential homes is that they do not allow pets, meaning many people have no choice but to be separated from their beloved animals. Live-in-care enables you to keep your pets by your side, so you do not have to say goodbye.
Why Choose Minster Home Care?
Why should you choose Minster Home Care? There's no denying, choosing the right care for an individual is a huge decision. We can put your mind to rest and assure you that Minster Home Care is the right choice for you. Learn more about us by clicking the link below…
About Us
Contact Us
Speak With Our Team Today